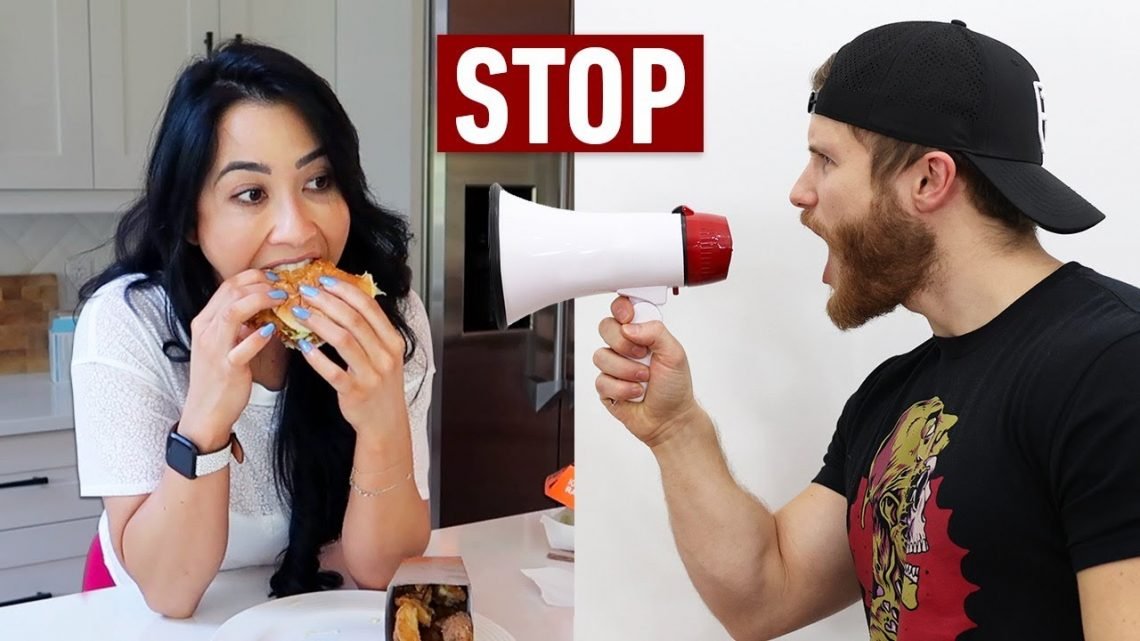 The Problem With Fat Shaming (My Experience + The Science)
February 18, 2021
I share my day to day life on IG Story ? Follow me there if you want to see what I'm up to! ▹
▹IG‣ @stephanie_buttermore
▹ FOOD IG! ‣@StephsHollowLeg
▪️Ben Carpenter (def check him out, he makes incredible, informative content!)
⇨IG: https://www.instagram.com/bdccarpenter/
⇨Youtube: https://www.youtube.com/c/BenCarpenter/featured
⏰ Time Stamps ⏰
Weight Stigma on Diet- 1:33
Personal Experience (Diet)- 5:22
Weight Stigma on Exercise- 7:11
Personal Experience (Exercise)- 8:22
Mental Health- 9:32
____________________________________________
? References ?
▪️ Emmer, Bosnjak, & Mata (2019), The association between weight stigma and mental health: A meta‐analysis.
▪️ Jackson TD, Grilo CM, Masheb RM. Teasing history, onset of obesity, current eating disorder psychopathology, body dissatisfaction, and psychological functioning in binge eating disorder. Obes Res.
▪️ Major et al. (2014), The Ironic Effects of Weight Stigma.
▪️ Puhl & Heuer (2010), Obesity Stigma: Important Considerations for Public Health.
▪️ Rubino et al. (2020), Joint international consensus statement for ending stigma of obesity.
▪️ Schvey, Puhl, and Brownell (2011), The Impact of Weight Stigma on Caloric Consumption.
▪️ Schvey et al. (2017), The Experience of Weight Stigma Among Gym Members With Overweight and Obesity.
▪️ Striegel-Moore RH, Dohm FA, Pike KM, Wilfley DE,Fairburn CG. Abuse, bullying, and discrimination as risk factors for binge eating.
▪️ Vartanian & Shaprow (2008) Effects of Weight Stigma on Exercise Motivation and Behavior, J Health Psychol 2008 13: 131
____________________________________________
??‍♀️? MY AT HOME PROGRAM
Beginner to Advanced (All Levels)
?Full details here: https://www.stephaniebuttermore.com/at-home-training-guide
??‍♀️GYM PROGRAMS??‍♀️ (use code:YOUTUBE for $20 off full priced programs)
?Beginner to Intermediate (Level 1-2)
▹https://www.stephaniebuttermore.com/womens-foundation-program
?Intermediate to Advanced (Level 2-3)
▹https://www.stephaniebuttermore.com/womens-specialization-program
?Intermediate to Advanced (Level 3-4)
▹https://www.stephaniebuttermore.com/womens-optimization-program
____________________________________________
⬜️ Supplements I Use
FTC Disclosure: If you use my code, I make a small commission. Thank you for your support!
*Discount Code*: STEPH
?Cake Pop Protein ??▹https://pescience.com/collections/protein/products/select-protein?variant=28668120399947
?Multi-Vitamin▹https://pescience.com/collections/health-wellness/products/trumulti-womens
?Hair, Skin & Nails ▹ https://pescience.com/collections/health-wellness/products/renuvia
?Superfood Greens? ▹https://pescience.com/collections/health-wellness/products/greens-superfoods
__________________________
⬜️ CONTACT ME ▹
PROGRAM QUESTIONS ONLY: stephaniebuttermore@gmail.com
BUSINESS ONLY EMAIL: sbuttermore25@gmail.com
(I DO NOT DO SPONSORED VIDEOS, SO DO NOT EMAIL ME IF THAT'S WHAT YOU WANT!!!)
?P.O. Box ✉️
Stephanie Buttermore
13245 Atlantic Blvd
Suite 4-242
Jacksonville, Fl 32225
___________________
? ALL IN PLAYLIST
‣https://www.youtube.com/playlist?list=PLfSsah8UsndTTurTjXGRY3klE0KGRl3hn
___________________
MUSIC ▹
‣Epidemic Sound
‣Music by Eric Reprid – 10 O'clock – https://thmatc.co/?l=32D93D38
——————————-
FAQs ▹
1.What is your ethnicity?
‣ Mom is Thai and Dad is Canadian..Eh?
2. How tall are you?
‣ 5'4″(and a half ?)
3. How old are you?
‣ 30
3. What did you research?
‣ Watch my PhD Day in the life video ▹ http://bit.ly/dayasaphd
4. Is Jeff your boyfriend?
‣ Duh
5. Is that your real hair?
‣ Yes
___
AYOOO!! My name is Stephanie Buttermore and in a few words I am a fitness enthusiast but a scientist at heart! My Ph.D. is in Pathology & Cell Biology and my research focused on the molecular mechanisms that drive ovarian cancer progression.
___
DISCLAIMER: This video is not sponsored, however the description box contains an affiliate code, which means that if you use my discount code, I'll receive a small commission. You do not have to use it if you do not want to. Thank you for supporting my channel if you choose to use it!