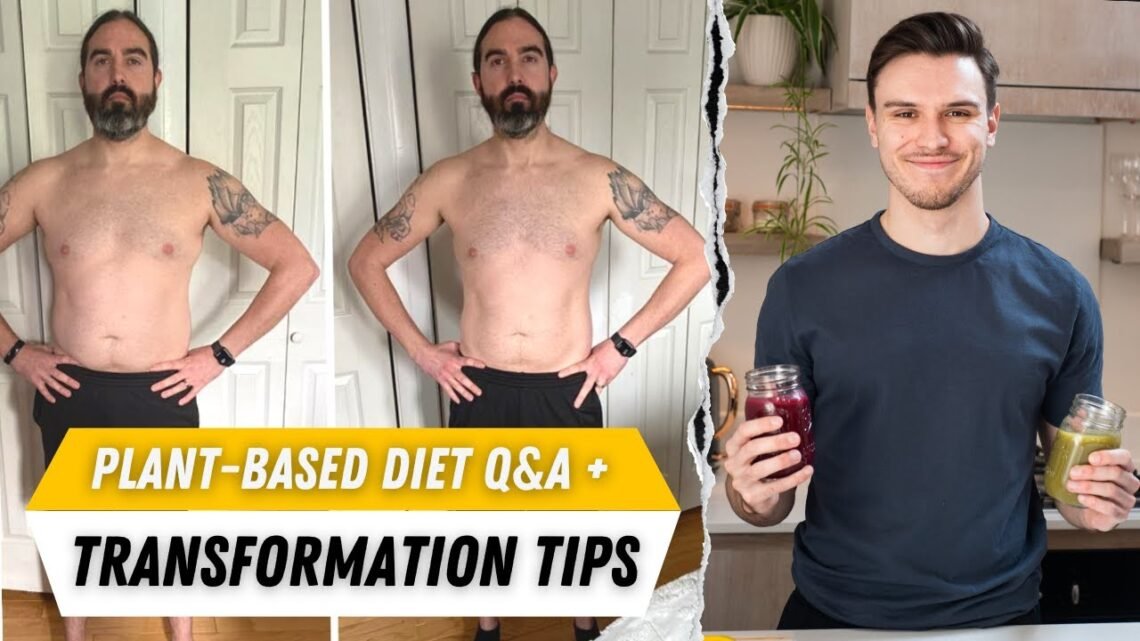 He Lost 14lbs In 12 Weeks On A Vegan Diet! Steal His Plant-Based Secrets NOW!
January 27, 2023
Stephen shares lessons from his plant-based weight loss transformation so far!
⭐Join the Vegan Slim & Sustain Program here: https://veganslimandsustain.com
TIMESTAMPS:
00:00 – Stephen's amazing before & after
00:36 – Eating your feelings & meals out
03:31 – Vegan vs. WFPB diet
04:28 – How bad habits snowball
05:27 – You need a proper PLAN
07:07 – Stephen's tipping point
11:00 – The easiest part of Ryan's program
12:04 – Losing weight IS easy?!
13:02- Hardest part of Ryan's program
16:42 – Balancing your meals with family needs
18:39 – Keeping nutrition SIMPLE
23:00 – We like familiarity, not taste
23:38 – Saving calories for "treats"
25:55 – Ryan's problem with IF
27:55 – Adjusting to 3x meals a day
29:10 – Making weight loss PERMANENT
30:15 – How Stephen turned the corner
32:46 – How to change your habits
33:39 – Eating on trips & vacations
36:04 – Beware the slippery slope
37:30 – Reflections on Stephen's journey
MORE LINKS:
Follow Ryan on Instagram here: https://www.instagram.com/ryanadamsuk/
DISCLAIMER:
The information provided is not intended to be a substitute for professional medical advice, diagnosis or treatment. Never disregard professional medical advice, or delay in seeking it, because of something you have seen in these videos. Never rely on information on this channel in place of seeking professional medical advice. Ryan Adams is NOT a medical doctor or healthcare professional. Ryan is a mentor and guide skilled in weight loss coaching to help clients reach their own weight loss goals by helping clients devise and implement positive, effective and sustainable lifestyle changes based on his programs. Ryan is not responsible or liable for any advice, course of treatment, diagnosis or any other information, services or products that you obtain through these videos.
#VeganTransformation #PlantBasedDiet #VeganWeightLoss