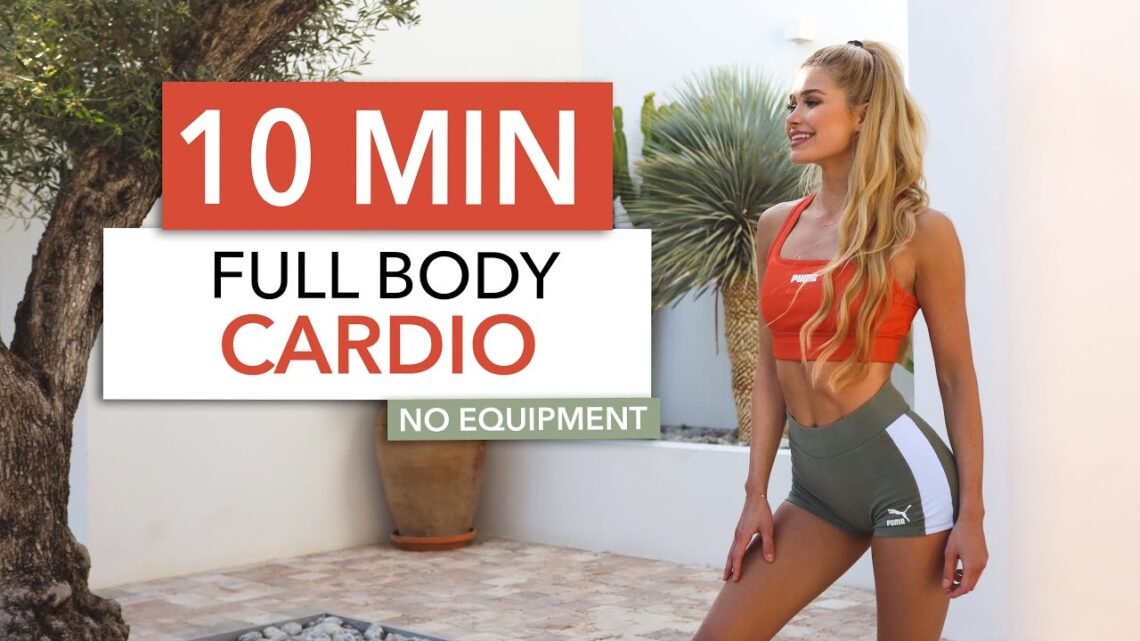 10 MIN CARDIO – Full Body Workout, Sweaty Edition / special exercises, not boring I Pamela Reif
August 4, 2021
Burning calories, doing something good for your health & training everyyyy muscle of your body ♥︎ / Anzeige
This "Full Body Cardio" Routine is
▸ not as extreme as my HIIT videos
▸ filled with fancy-schmancy exercises. If you are fed up by basic Jumping Jacks and High Knees, you will like this one!
▸ sweaty and definitely gets your heart rate up, but it won't kill you
▸ a mixture between cardio exercises, strength movements and active rests (Planks)
PS: no Jump Squats, no Burpees!! … but lots of Roll Ins haha
▸ calories burned are between 60-110kcal, depending on your weight, height & fitness level!
__
▸ I offer FREE WORKOUT PLANS on my Instagram Channel & in my Pam App.
30min, 45min Weights / Sweaty / Slow, Beginner Friendly, 60min Hardcore & a Dance Plan. Updated every Sunday.
➞ my Pam App ♥︎ Free workout plans, recipes & tips:
Apple: https://apps.apple.com/app/pam/id1540604002
Android: https://play.google.com/store/apps/details?id=com.openreply.pam
➞ Instagram http://www.instagram.com/pamela_rf/
use #PamelaReif if you want me to see your workout pics and videos!
__
My Cookbook:
German Version: https://amzn.to/2RZ3zID
English Version: https://amzn.to/2YxFhb7
__
You can always find all songs in my workout playlist. I update it weekly & it's available on Spotify, Apple Music, etc.
http://wmg.click/GetActive
1. Clean Bandit x Topic – Drive (ft. Wes Nelson)
2. Phil The Beat, Lovespeake – Don't Say Goodbye
3. Lucas + Steve, Tungevaag – Paperplane
4. Elderbrook, Bob Moses – Inner Light
__
Business Contact:
pamela_reif@icloud.com
__
unterstützt durch Warner Music Germany
Disclaimer:
When joining me for this workout video, you need to take some precautions as your health and safety is the most important. To avoid any injury or harm, you need to check your health with your doctor before exercising. By performing any fitness exercises without supervision like with this video, you are performing them at your own risk. See a fitness professional to give you advice on your exercise form. Pamela Reif will not be responsible or liable for any injury or harm you sustain as a result of this video.