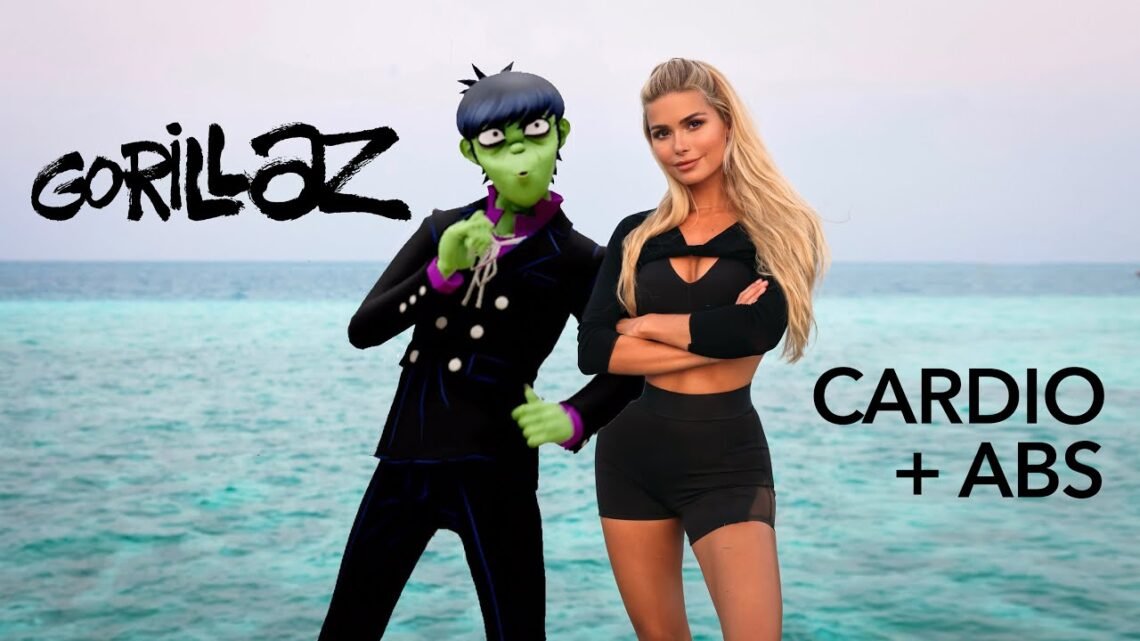 10 MIN GORILLAZ – ABS + CARDIO / fun & energetic workout with Murdoc
February 27, 2023
What an honor ♥︎ Something we have for sure NEVER seen before – the one & only Murdoc animated as our Special Guest! / Werbung
I was maybe not able to make Murdoc sweat – but I at least managed to confuse him 😀
The success of the Gorillaz is highly admirable and I feel super honored to be part of this project! 13 Billion Streams, 35x Gold and 50x Platinum Records, Guinness World Record, Grammy Awards & much more. They just now released their new album "Cracker Island" and I'm happy to be part of the album promo!
▸ target area: Fun Cardio, Abs
▸ Level: medium
▸ including old & new Gorillaz songs
__
➞ my #PamApp ♥︎ Free workout plans (11 versions, different fitness levels), lot of recipes & tips:
https://www.pam-app.de/app
▸ 3 of those FREE WORKOUT PLANS are on my Instagram Channel.
Lose Weight & Dancy Lose Weight & 30min. Check out the Highlight "Workout Plans" for that.
➞ Instagram http://www.instagram.com/pamela_rf/
➞ Food Account http://www.instagram.com/pamgoesnuts/
▸ Use the hashtag #PamelaReif if you want to share your transformation or training on Instagram 🙂 I always check the posts!
__
▸ You can always find ALL SONGS in my workout playlist. I update it weekly & it's available on Spotify, Apple Music, etc. ♥︎
http://wmg.click/GetActive
1. Gorillaz – Feel Good Inc.
2. Gorillaz – Cracker Island feat. Thundercat
3. Gorillaz – Silent Running feat. Adeleye Omotayo
__
Business Contact:
pamela_reif@icloud.com
unterstützt durch Warner Music Germany
Disclaimer:
When joining me for this workout video, you need to take some precautions as your health and safety is the most important. To avoid any injury or harm, you need to check your health with your doctor before exercising. By performing any fitness exercises without supervision like with this video, you are performing them at your own risk. See a fitness professional to give you advice on your exercise form. Pamela Reif will not be responsible or liable for any injury or harm you sustain as a result of this video.