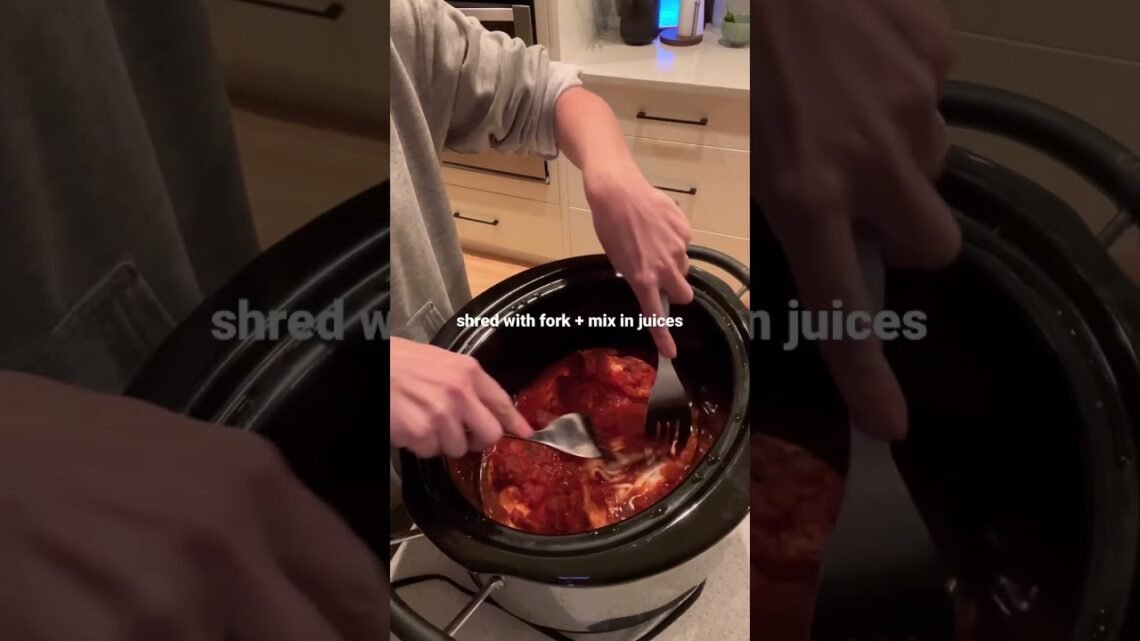 Easy Meal Prep!
January 8, 2023
3 Ingredient Slow Cooker Chicken ??I make this recipe almost every week! It is so simple, healthy and delicious. Give it a try and let me know what you think. #shorts #recipe #mealprep
5 boneless skinless chicken breasts
Salt & pepper, to taste
1 small jar salsa of choice (approx. 1 3/4 cup)
Add prepped chicken breasts to slow cooker and sprinkle with salt +pepper.
Add salsa and spread evenly over chicken.
Cover and set slow cooker to cook on low for 5-7hours or high 3-4hours.
Once chicken is cooked through, uncover and shred with fork. Let the mixture sit and cool and absorb the juices.
Store in an airtight container in the fridge up to 5 days. Add to rice bowls, salads, wrap and more!