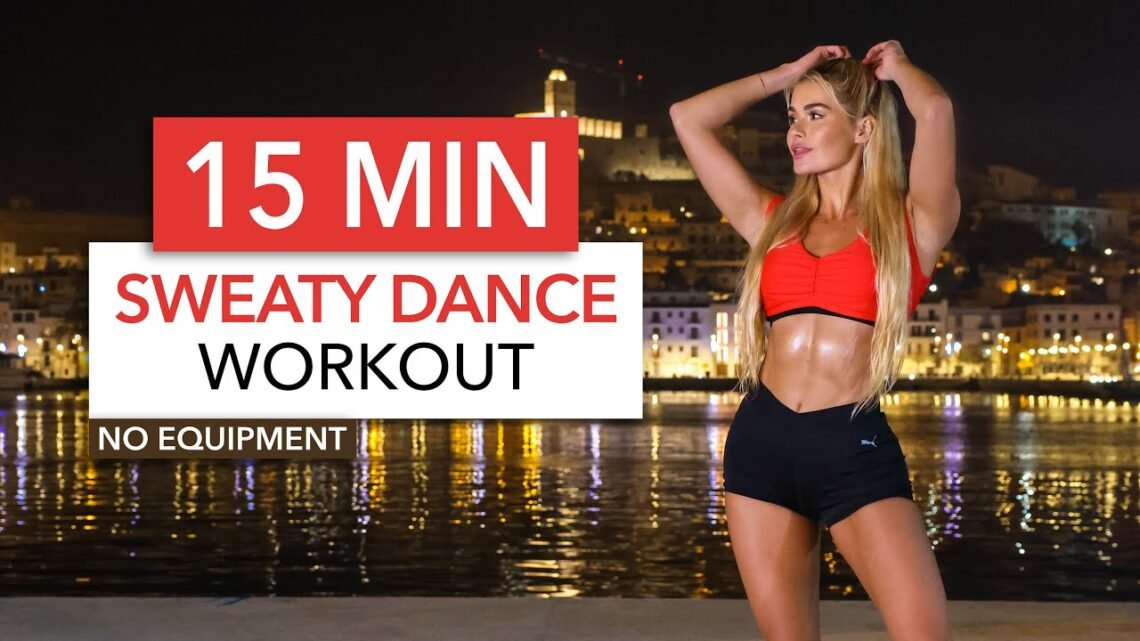 15 MIN SWEATY DANCE Workout – Dance Style Cardio with amazing music
January 4, 2023
Burning calories can be fun ♥︎ boring Cardio belongs to the past – let's perform this workout like being a superstar to music by Bruno Mars, Snoop Dogg, Zara Larsson & many more 🙂 / Werbung
Doing a workout shouldn't feel annoying or like a punishment to yourself. We can most definitely spend it in a way that makes us feel better, happier & even more energetic… although we actually burned a lot of energy!
FACTS:
▸ the songs are great to sing along!
▸ moods: high energy, happy, good mood and in the end… SWEATY and out of breath 😀
▸ level: pretty intense if you give it your all!
This routine is perfect for you, if you like my:
– 10min Sweaty Endorphins
– 12min HIIT the Dancefloor
– 10min Sunshine Dance
– 10min HIIT HIIT Hooray
– 10min Boss B*tch
– Dance like nobody's watching
– 15min Happy Dance
– 10min R&B Dance
– 10min Energy Boost
– 12min Happy Sweat
– 12min Happy Cardio
– 12min Enjoy Cardio
__
Apart from the good mood & I can also guarantee a serious number of burned calories here.
▸ I burned about 100kcal in those 15min.
Depending on your height, weight and fitness level, it may differ from 100-150kcal.
__
➞ my Pam App ♥︎ Free workout plans (11 versions, different fitness levels), lot of recipes & tips:
https://www.pam-app.de/app
▸ 3 of those FREE WORKOUT PLANS are on my Instagram Channel.
Lose Weight & Dancy Lose Weight & 30min. Check out the Highlight "Workout Plans" for that.
➞ Instagram http://www.instagram.com/pamela_rf/
➞ Food Account http://www.instagram.com/pamgoesnuts/
▸ Use the hashtag #PamelaReif if you want to share your transformation or training on Instagram 🙂 I always check the posts!
__
I update my workout playlist weekly & it's available on Spotify, Apple Music, etc. ♥︎
http://wmg.click/GetActive
1. Tinie Tempah – Girls Like (feat. Zara Larsson)
2. Fitz and The Tantrums – HandClap
3. Bruno Mars – Locked out of Heaven
4. Omarion – Distance
5. Snoop Dogg vs. David Guetta – Sweat
__
Business Contact:
pamela_reif@icloud.com
__
unterstützt durch Warner Music Germany
Disclaimer:
When joining me for this workout video, you need to take some precautions as your health and safety is the most important. To avoid any injury or harm, you need to check your health with your doctor before exercising. By performing any fitness exercises without supervision like with this video, you are performing them at your own risk. See a fitness professional to give you advice on your exercise form. Pamela Reif will not be responsible or liable for any injury or harm you sustain as a result of this video.