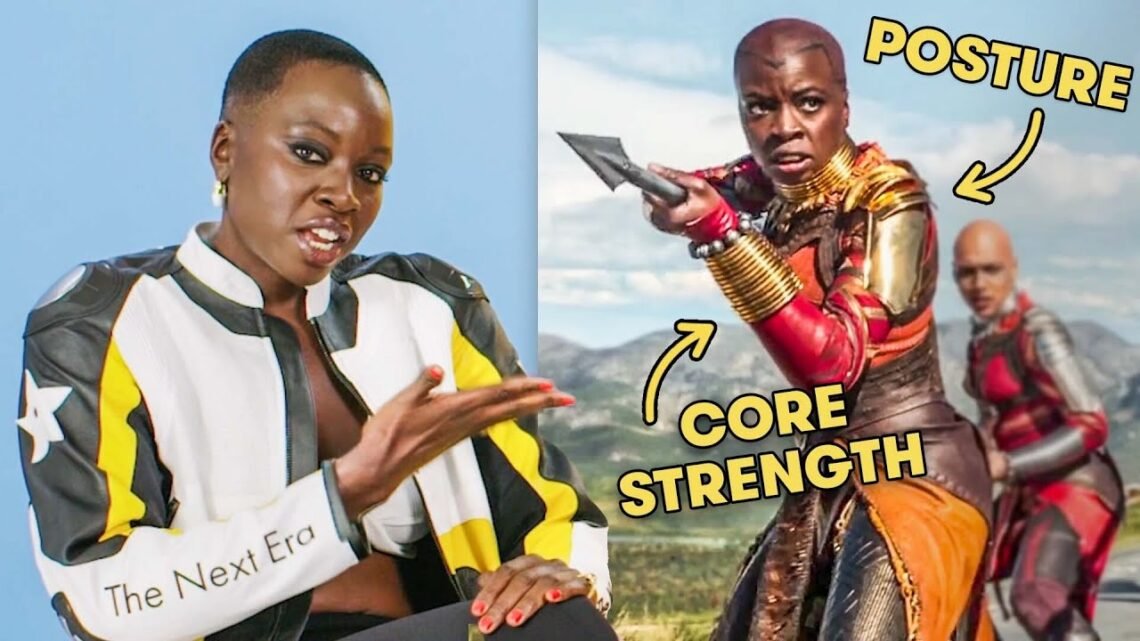 Wakanda Forever's Danai Gurira: How I Trained to Be a Black Panther Warrior SELF
October 28, 2022
Danai Gurira and trainer AJ Fisher join SELF to break down the intense training regimen Danai undertook to become Wakandan warrior Okoye in the Marvel Cinematic Universe.
See more with Danai: https://www.self.com/story/danai-gurira
Black Panther: Wakanda Forever releases November 11
Learn more about AJ and how she trained Danai to be a Marvel warrior at: https://www.hypoxix.fitness/
Follow her on Instagram: https://www.instagram.com/ajcorectology/
Director: Winter Dunn, Jasia Kaulbach
Director of Photography: Brad Wickham
Editor: Christopher Jones
Talent: Danai Gurira
Talent/Trainer: AJ Fisher
Senior Producer: Vara Reese
Line Producer: Joe Buscemi
Associate Producer: Josh Crowe
Production Manager: Melissa Heber
Production Coordinator: Fernando Davila
Talent Bookers: Caitlin Brody, Sergio Kletnoy
Camera Operators: Cloud Corredor, Christopher Alfonso
Audio: Lily Van Leeuwen
Production Assistant: Francis McNeil
COVID Supervisor: Jason Chester
Post Production Supervisor: Christian Olguin
Post Production Coordinator: Scout Alter
Supervising Editor: Erica Dillman
Assistant Editor: Andy Morell
Graphics Supervisor: Ross Rackin
Graphics, Animation, VFX: Fintan Rowan Mason
—
0:00 Wakanda Forever
1:02 Breathwork
2:36 Core
4:41 Posture
5:16 Cardio
5:59 Rotational and Anti-Rotational Strength
7:00 Rest and Recovery
8:40 Danai's Training Pillars Summary
Still haven't subscribed to Self on YouTube? ►► http://bit.ly/selfyoutubesub
ABOUT SELF
Daily health, fitness, beauty, style advice, and videos for people who want to achieve their personal best in life.