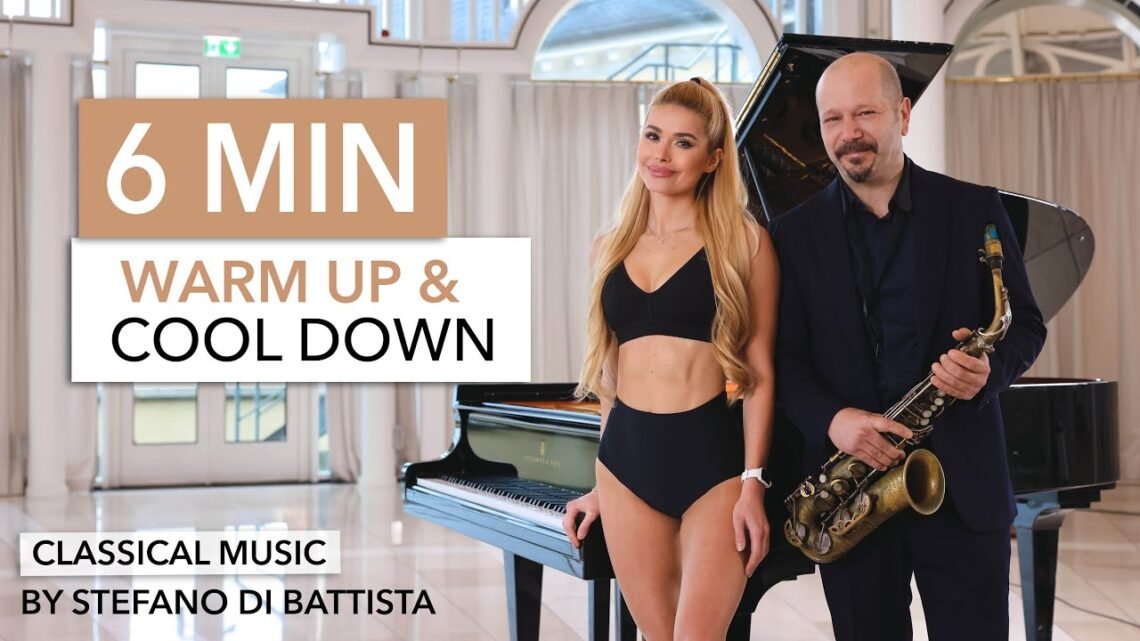 6 MIN WARM UP + COOL DOWN – with Stefano Di Battista / LIVE Jazz Saxophone Music
August 25, 2022
Something different ♥︎ Live Saxophone & Piano Music to switch things up. Thanks Stefano for coming from Italy for this video! / Werbung
You can use this video as a Warm Up or Cool Down.
It's short & sweet, loosens up the body & covers lots of movements from head to toe.
This video is the last one of my Slow Down format with Live musicians for now. Let's see if I can find more wonderful classical artists in the future… 🙂
__
▸ You can find all songs in my Relaxing Playlist. I will update it regularly & it's available on Spotify, Apple Music, etc. ♥︎
https://wmg.click/PamelaRelaxing
1. Stefano Di Battista – Deborah's Theme
2. Stefano Di Battista – Gabriel's Oboe
__
➞ my Pam App ♥︎ Free workout & meal plans, lot of recipes & tips:
https://www.pam-app.de/app
▸ 2 of those FREE WORKOUT PLANS are on my Instagram Channel.
Lose Weight & Focus on a Bubble Butt. Check out the Highlight "Workout Plans" for that.
➞ Instagram http://www.instagram.com/pamela_rf/
➞ Food Account http://www.instagram.com/pamgoesnuts/
▸ Use the hashtag #PamelaReif if you want to share your transformation or training on Instagram 🙂 I always check the posts!
__
unterstützt durch Warner Music Germany
Disclaimer:
When joining me for this workout video, you need to take some precautions as your health and safety is the most important. To avoid any injury or harm, you need to check your health with your doctor before exercising. By performing any fitness exercises without supervision like with this video, you are performing them at your own risk. See a fitness professional to give you advice on your exercise form. Pamela Reif will not be responsible or liable for any injury or harm you sustain as a result of this video.