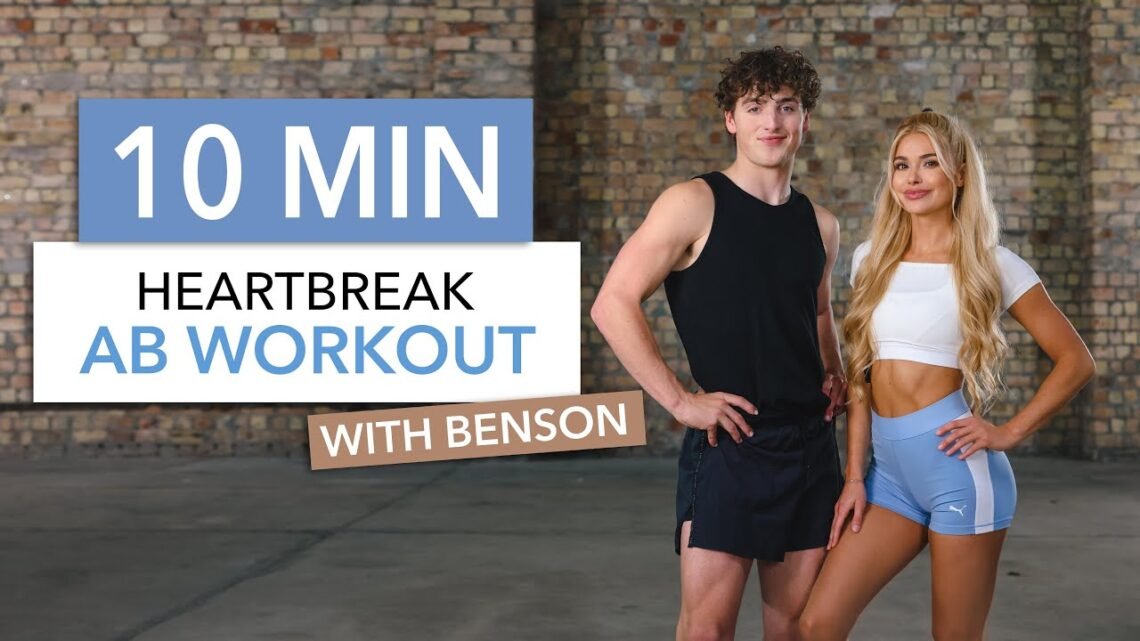 10 MIN HEARTBREAK AB WORKOUT – with Benson Boone, love & heartbreak songs I Pamela Reif
July 15, 2022
Suffer with Benson & enjoy his BEAUTIFUL live performance in the end! / Werbung
Who says you need hardcore music to work out? In this video, we train our sixpack to love songs, embracing the pain of our abs (or our heart) in a dramatic way 😀
▸ as Benson says, it burns "furchtbar". That's the German word for "horrible" haha
▸ slower, concentrated, abs burning like fire
▸ Live Singing for Song 3!︎ Soooo beautiful, I can't get enough
Benson was such a wonderful guest, we got along so well! My mom felt sorry for him, saying I went too hard for the workout lol. But I think he did amazing and… maybe the pain can count as input for a new song? 😀
__
▸ I burned about 60kcal in those 10min.
Depending on your height, weight and fitness level, it may differ from 50-100kcal.
__
➞ my Pam App -︎ Free workout plans (11 versions, different fitness levels), lot of recipes & tips:
https://www.pam-app.de/app
▸ 2 of those FREE WORKOUT PLANS are on my Instagram Channel.
Lose Weight & Focus on a Bubble Butt. Check out the Highlight "Workout Plans" for that.
➞ Instagram rel="nofollow">http://www.instagram.com/pamela_rf/
➞ Food Account http://www.instagram.com/pamgoesnuts/
▸ Use the hashtag #PamelaReif if you want to share your transformation or training on Instagram 🙂 I always check the posts!
__
I update my workout playlist weekly & it's available on Spotify, Apple Music, etc.
1. Benson Boone – ROOM FOR 2
2. Benson Boone – GHOST TOWN
3. Benson Boone – In the Stars
__
Business Contact:
pamela_reif@icloud.com
unterstützt durch Warner Music Germany
Disclaimer:
When joining me for this workout video, you need to take some precautions as your health and safety is the most important. To avoid any injury or harm, you need to check your health with your doctor before exercising. By performing any fitness exercises without supervision like with this video, you are performing them at your own risk. See a fitness professional to give you advice on your exercise form. Pamela Reif will not be responsible or liable for any injury or harm you sustain as a result of this video.