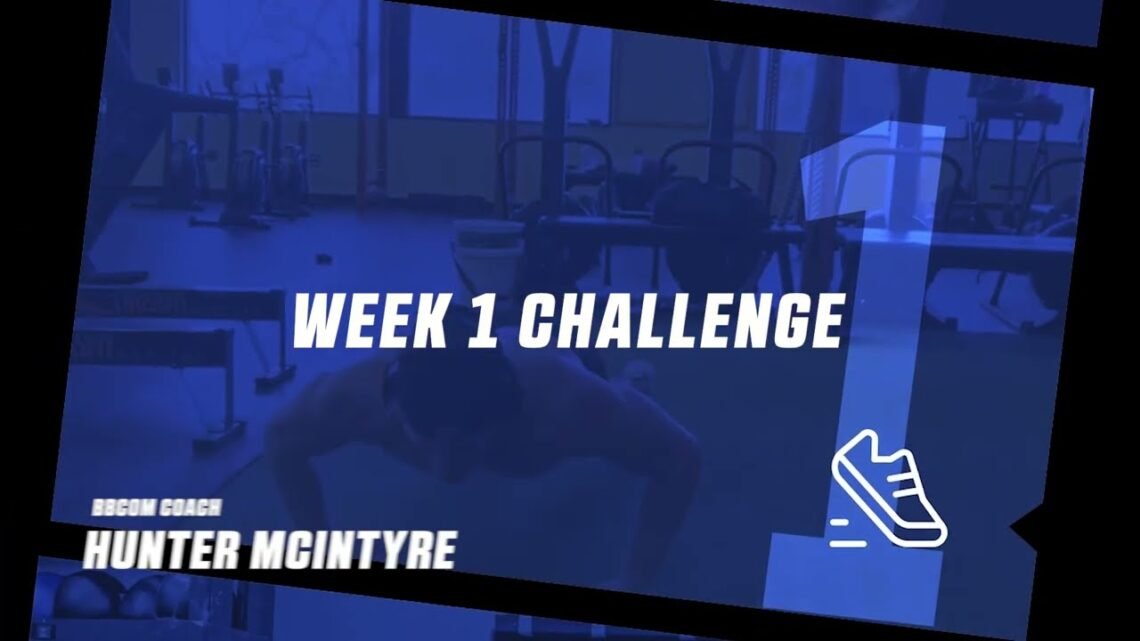 Week 1: The Ultimate Fitness Test with Coach Hunter McIntyre
February 15, 2022
Week 1, Challenge 1 of the Build Your Body 4-Week Challenge is HERE. Coach Hunter coming in ? with the Ultimate Fitness Test. This challenge will give you a benchmark of how you stack up against the fittest in the world while gearing you up for the next three weeks of workouts to come.
THE CHALLENGE: Ultimate Fitness Test
-Max distance in 10 minutes
-1.5x bodyweight max bench press
-2k row test
For modifications and tips, head to the link in below. For questions, drop them in the comments below or slide into our DM's ✉️
? Challenge 1 must be completed and content submitted by Saturday, February 18 at 11:59pm EST ?
#BBCOMCHALLENGE2022 #bodybuildingcom
Week 1 Challenge here ➡️ https://bbcom.me/34XZM7B
► BodyFit Training Programs: https://bbcom.me/2FC4vvP
► Shop Bodybuilding Signature Supplements: https://bbcom.me/306bu9P
► Subscribe: http://bit.ly/2DK5lGD
========================================­=====
Follow Us
► YouTube: http://bit.ly/1RSJFa4
► Facebook: http://on.fb.me/1lomhpr
► Instagram: http://bit.ly/1LzBxab
► Twitter: http://bit.ly/1RSJQlL
► Google+: http://bit.ly/1NRe8qu
► Pinterest: http://bit.ly/1OOZgY4
► Spotify: http://spoti.fi/1NRebm0
We are Bodybuilding.com. Your transformation is our passion. We are your personal trainer, your nutritionist, your supplement expert, your lifting partner, your support group. We provide the technology, tools and products you need to burn fat, build muscle and become your best self.