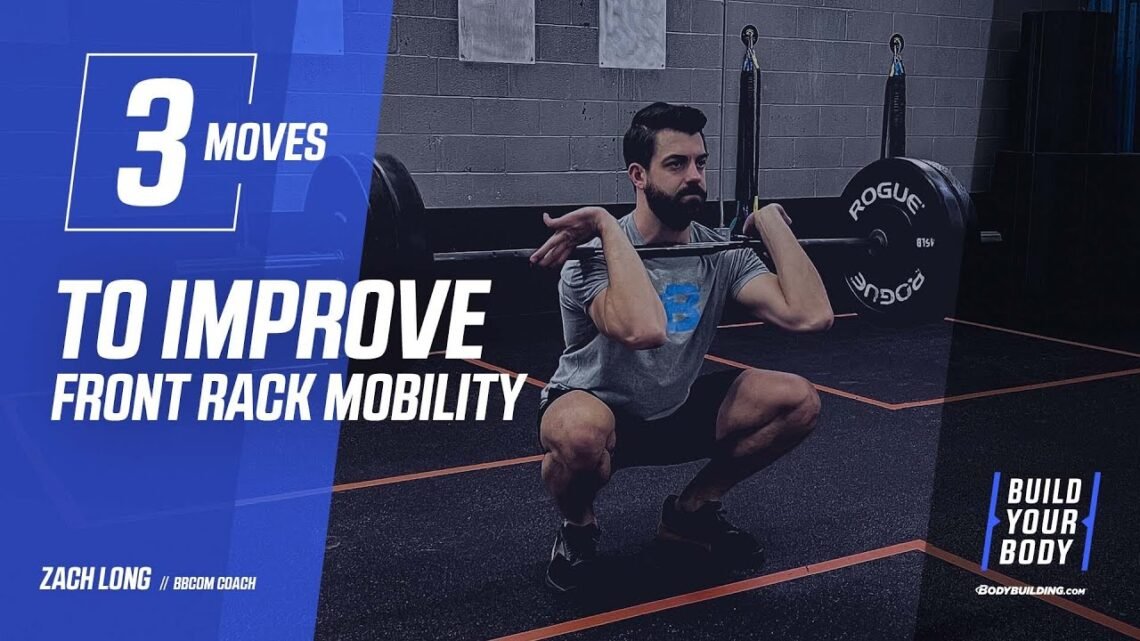 3 Ways to Improve Front Rack Mobility for Weightlifting
February 10, 2022
If you struggle with the front rack position then we have three quick tests you can do to help improve your mobility.
Master Coach Zach Long shows you how to analyze your wrist, elbow and shoulder mobility specific to what you need for a great front rack. Find the areas that are limited, then begin working on improving your mobility.
Stay tuned for more ways to build your body! ?
► BodyFit Training Programs: https://bbcom.me/2FC4vvP
► Shop Bodybuilding Signature Supplements: https://bbcom.me/306bu9P
► Subscribe: http://bit.ly/2DK5lGD
========================================­=====
Follow Us
► YouTube: http://bit.ly/1RSJFa4
► Facebook: http://on.fb.me/1lomhpr
► Instagram: http://bit.ly/1LzBxab
► Twitter: http://bit.ly/1RSJQlL
► Google+: http://bit.ly/1NRe8qu
► Pinterest: http://bit.ly/1OOZgY4
► Spotify: http://spoti.fi/1NRebm0
We are Bodybuilding.com. Your transformation is our passion. We are your personal trainer, your nutritionist, your supplement expert, your lifting partner, your support group. We provide the technology, tools and products you need to burn fat, build muscle and become your best self.