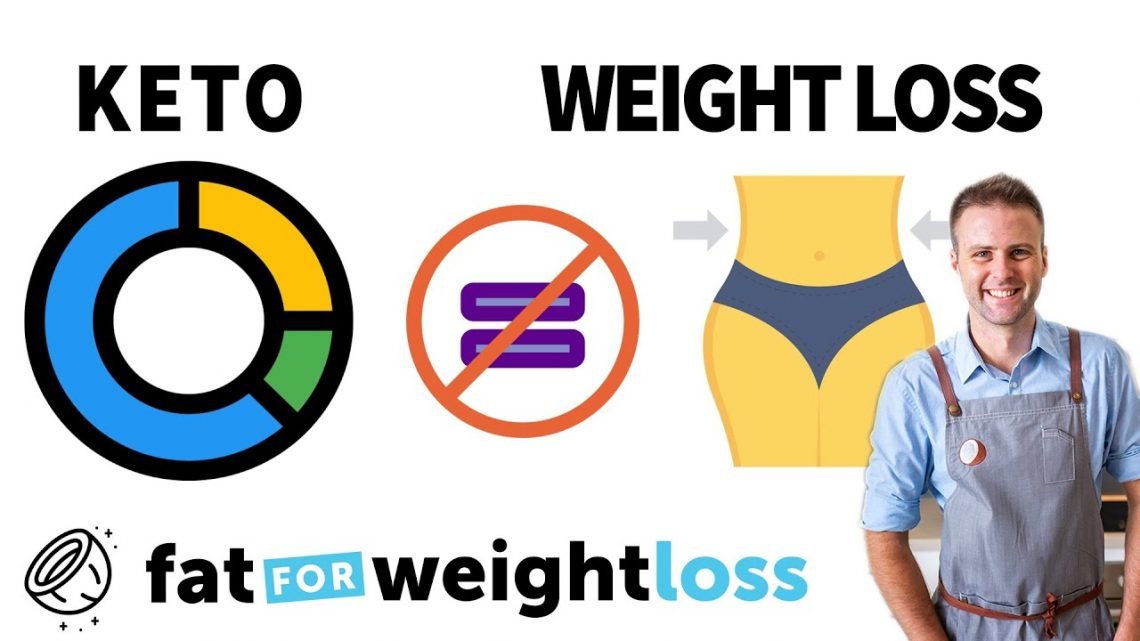 Why Keto Doesn't Equal Weight Loss
September 18, 2020
— Clinical Weight Loss Program Waitlist: https://forms.gle/mGb1knhxfKt6vC6H9
— Macro Calculator: https://www.fatforweightloss.com.au/macro-calculator/
— Cronometer: https://shareasale.com/r.cfm?b=766203&u=1912375&m=61121&urllink=&afftrack=
In this video, I'm going to be discussing a topic that somehow seems to automatically get lumped in with keto, and that is weight loss.
I'll be discussing why weight loss and the ketogenic diet should be thought of as separate items, and then I'll give you 5 tips on how to lose weight if you are following a ketogenic diet.
First up, welcome back to the fat for weight loss channel. It's been about 6 months since I have made a video for you all, and it's time we got back into it!
Okay, so there are three main blocks that dictate whether you are losing weight, maintaining weight, or gaining weight. These are as follows:
Energy Balance – which is how much energy you are consuming, and how much energy your body is using through exercise, non-exercise-activity thermogenesis, and metabolic functions.
Macronutrient Balance – which is how much of that energy balance is sourced from fat, protein and carbohydrates.
Micronutrient Balance -The number of vitamins, minerals, amino acids and to a certain extent antioxidants and hormones inside those macronutrients, which ultimately comprise what your body does with that energy.
So, how does this apply to weight loss? Well, for instance, you might be trying to lose weight, and you're sticking to 20g of carbs per day, but you're getting more energy from consumed fat than your body needs, which your body has to store as fat, which results in either a state of maintenance or even weight gain.
Or put another way, you're consuming foods that are low in net carbs, but they have no were near enough nutritional density to give your body adequate amounts of vitamins and minerals, this diet puts the brakes on your metabolism, decreases your energy levels, and puts you on track for micronutrient deficiencies which eventually rear their head as health conditions that you just decide to live with.
I truly believe that if your diet is breaking those three rules, energy balance, macronutrient balance, and micronutrient balance, it doesn't matter how much or how little you're eating, your body will not let go of precious fats, especially if you're chronically cutting calories, or excessively fasting.
Hard Cover Recipe Books: https://www.amazon.com/author/fatforweightloss/
Beginners Ketogenic Recipe Book – https://www.fatforweightloss.com.au/the-beginners-ketogenic-cook-book/
100+ Keto Recipes Everyone Will Actually Eat: https://www.fatforweightloss.com.au/keto-recipes-everyone-will-actually-eat/
30 Day Keto Meal Plan – https://www.fatforweightloss.com.au/keto-kickstart-course/
Weekly Keto Meal Plans – https://www.completeketodiet.com/
FOLLOW ME:
Instagram: https://www.instagram.com/fatforweightloss/
Facebook: https://www.facebook.com/fatforweightloss
Website: https://www.fatforweightloss.com.au