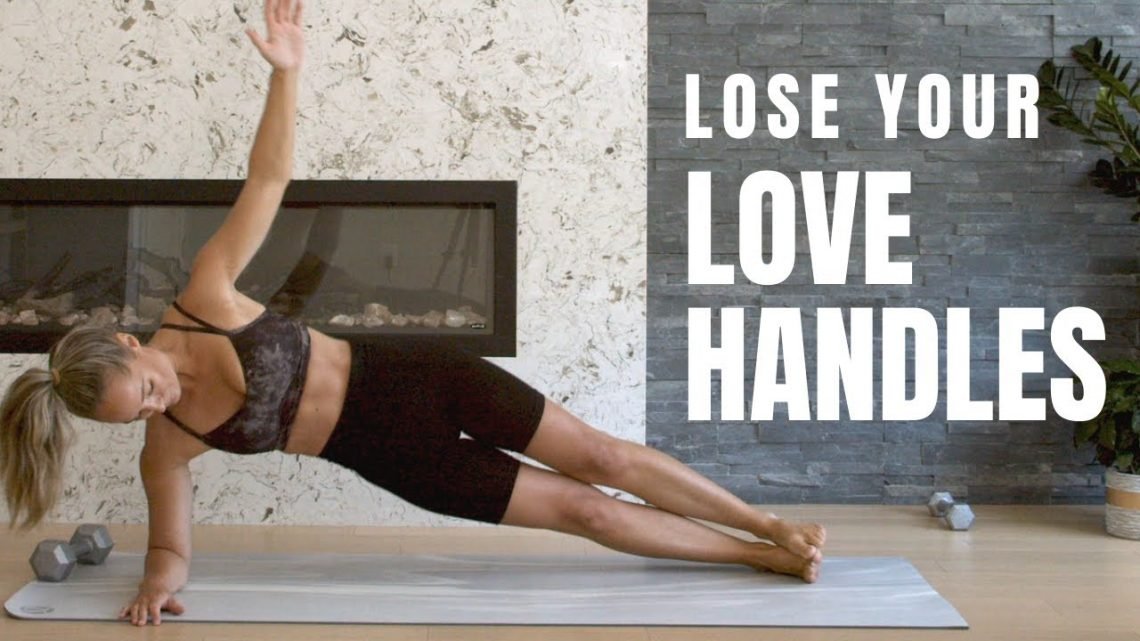 Lose Your LOVE HANDLES // Oblique Workout (With Weights)
September 18, 2020
Time to show those Love Handles some LOVE! We are targeting the obliques (side abs) and the lower back fat today. While we can not spot reduce fat in these areas we can focus on building lean muscle which will ultimately help burn fat faster – and of course, a proper diet and consistent exercise will be crucial if you want to see lasting results! I'm adding some dumbbells today to increase my resistance and intensity and to really feel the burn. You can always perform these moves with just your body-weight as well – you do you! Just do your best and focus on tightening the core each time you exhale.
Free Monthly Workout Calendar: https://bit.ly/2y6as3O
Free 12 Week Workout Plan: https://bit.ly/2vQRvBu
Spotify Playlist: https://spoti.fi/3hKdLiV
Workout Breakdown: 16 love handle exercises. 40s work + 10s rest x 2 rounds total
Cool down + stretch
Equipment Needed: dumbbells (I'm using a 10lb and 5lb weight) + exercise mat or other soft surface.
Where I download my Music *Try it FREE for 30 days*
http://share.epidemicsound.com/zj9WV
My Go-To Gear, Beauty Products + More: https://www.amazon.com/shop/heatherrobertson
L I N K S
Website: http://www.heatherrobertson.com
Instagram: http://www.instagram.com/heatherrobertsoncom
Facebook: http://www.facebook.com/heatherrobertsoncom
Pinterest: https://www.pinterest.com/heatherrobertsoncom
______________________________
D I S C L A I M E R
This is my own personal workout and may not be suited for you. It is strongly recommend that you consult with your physician before beginning any exercise program. By engaging in this exercise or exercise program, you agree that you do so at your own risk.
______________________________
Thanks for watching!
❤ Heather