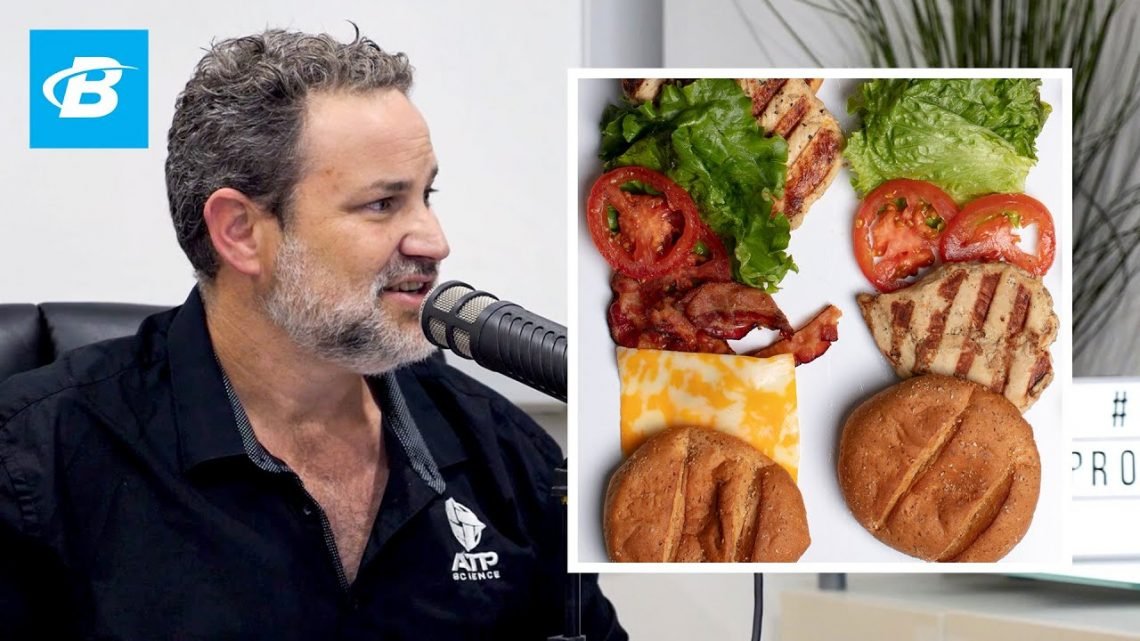 Calories In Vs Calories Out: Macro Talk The ATP Project Podcast 261
September 18, 2020
In today's episode of the ATP Project, Matt, Steve, and Elizma breakdown the energy exchange of food. What goes in vs what comes out, the age-old discussion around calories in vs calories out.
► Try GutRight Digestive Support: https://bbcom.me/3ii3vPj
► Shop ATP Science Supplements: https://bbcom.me/3hosSOe
► References: https://bit.ly/32j7Hsz
► BodyFit Training Programs: https://bbcom.me/3bQgqpa
► Subscribe: http://bit.ly/2DK5lGD
What can influence the outcome of food and some insights you may not have thought of before.
As always, this information is not designed to diagnose, treat, prevent or cure any condition and is for information purposes only – please discuss any information in this podcast with your health care professional before making any changes to your current lifestyle.
00:00 – Intro
03:30 – What Effect Does Food Have?
04:20 – The Microbiome
05:23 – How Many Calories in an Apple?
06:30 – Calorie Deficits
09:12 – Low Fat Diets
10:30 – Basal Metabolic Rate
11:30 – Thyroid
16:00 – Gluconeogenesis
17:25 – Fat Adaptation
21:10 – Dopamine & Lipton
Follow ATP Science
► YouTube: https://bit.ly/2RkCkYa
► Instagram: https://www.instagram.com/atpscience/
========================================­=====
Follow Us
► YouTube: http://bit.ly/1RSJFa4
► Facebook: http://on.fb.me/1lomhpr
► Instagram: http://bit.ly/1LzBxab
► Twitter: http://bit.ly/1RSJQlL
► Google+: http://bit.ly/1NRe8qu
► Pinterest: http://bit.ly/1OOZgY4
► Spotify: http://spoti.fi/1NRebm0
We are Bodybuilding.com. Your transformation is our passion. We are your personal trainer, your nutritionist, your supplement expert, your lifting partner, your support group. We provide the technology, tools and products you need to burn fat, build muscle and become your best self.