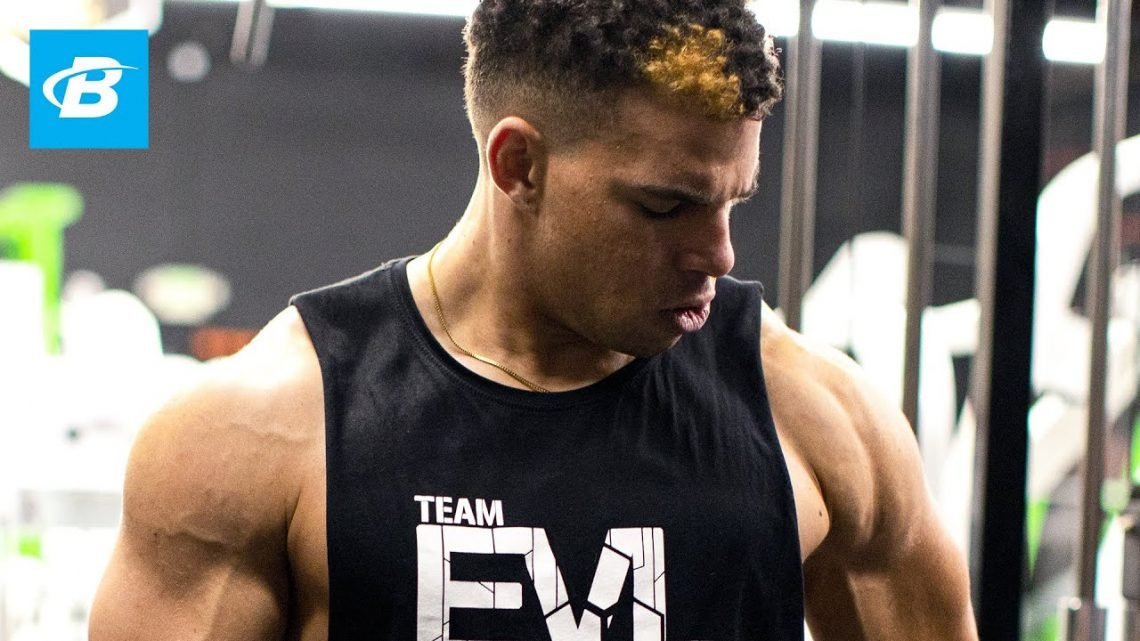 Best Damn Shoulder Pump Workout Jeremy Dutra, IFBB Pro Bodybuilder
September 18, 2020
We Stuck IFBB Pro Jeremy Dutra in the middle of nowhere and told him to create the best damn shoulder workout.
► Try EVL Supplements: https://bbcom.me/3bBcpoA
► BodyFit Training Programs: https://bbcom.me/3hbZaMe
► Subscribe: http://bit.ly/2DK5lGD
When we asked IFBB Pro and EVL sponsored athlete what kind of gym he needed, he told us, "Any gym works, I could use rocks." If you've seen other workouts by Jeremy Dutra, you know he's not one to stick to a rigid rep and set scheme. He is about to take you to school with a shoulder routine that will pump you up like no other.
Workout Philosophy
1. Train by feel, not strict reps
2. Start light, ramp up to heavy weight
3. 3-4 working sets per exercise
Workout Structure
1. Press Variation
2. Rear Delt Isolation
3. Lateral Delt Isolation
4. Front Delt Isolation
5. Total Shoulder Finisher
00:00 – Intro
00:34 – Jeremy's Training Philosophy
01:30 – Warm-Up
04:50 – Seated Dumbbell Press
07:00 – Cable Single-Arm Rear Delt Row
10:45 – Cable Single-Arm Lateral Raise
14:18 – Front Delts Superset
17:50 – Full Shoulder Finisher
========================================­=====
Follow Us
► YouTube: http://bit.ly/1RSJFa4
► Facebook: http://on.fb.me/1lomhpr
► Instagram: http://bit.ly/1LzBxab
► Twitter: http://bit.ly/1RSJQlL
► Google+: http://bit.ly/1NRe8qu
► Pinterest: http://bit.ly/1OOZgY4
► Spotify: http://spoti.fi/1NRebm0
We are Bodybuilding.com. Your transformation is our passion. We are your personal trainer, your nutritionist, your supplement expert, your lifting partner, your support group. We provide the technology, tools and products you need to burn fat, build muscle and become your best self.